We really don't want to be hard asses, and don't get us wrong, every initiative when it comes to poetry in translation is an almost saintlike task. Yet, we feel we have to contribute with a small correction in connection to the new anthology New Norwegian Poetry that Kolon Publishing is putting out in connection to the Frankfurt Book Fair this year.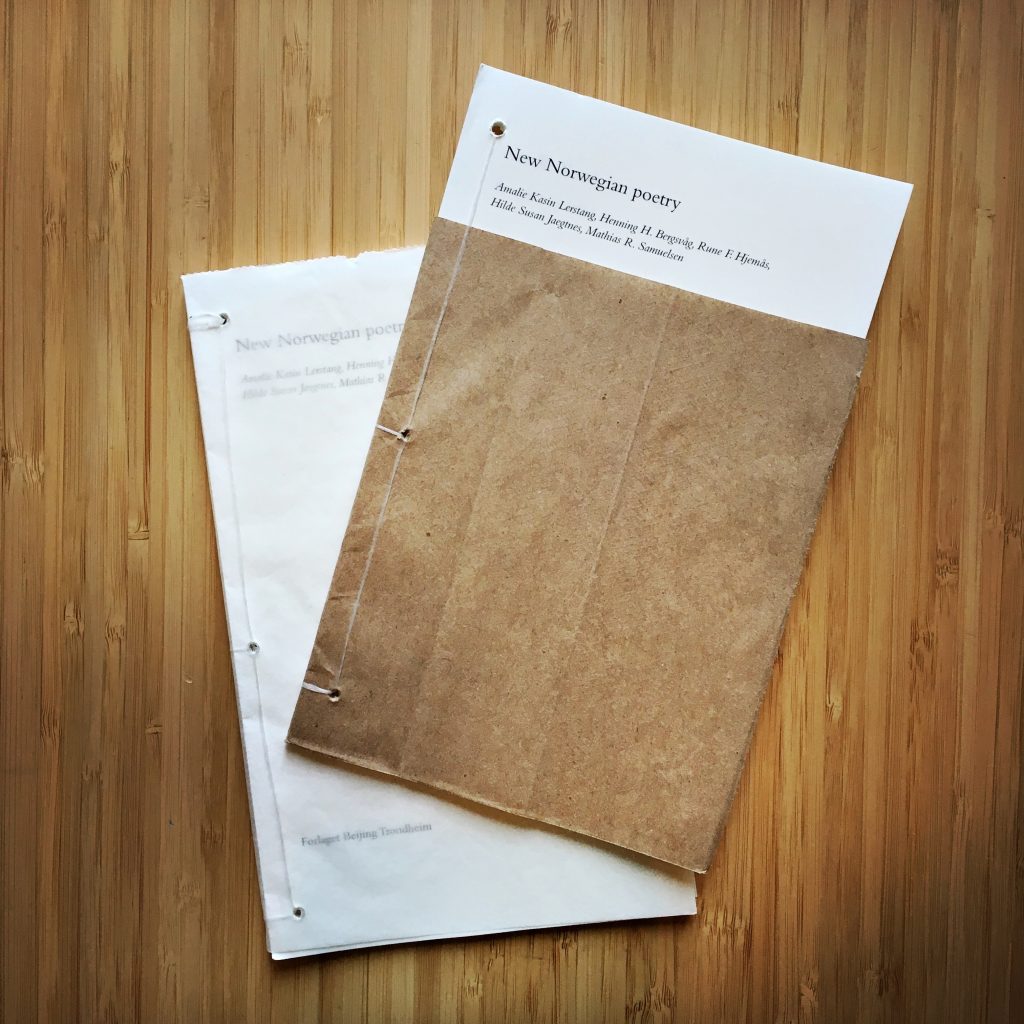 Our main objection to this project is the title. We are in no way putting down the wonderful and talented poets that are included in the anthology. However, since this is an anthology consisting exclusively of poets from Kolon Publishing, we feel that the title is somewhat misleading. In addition to this, our small press Beijing Trondheim published a short anthology with the same name last year, which has been for sale in New York and through other channels for 11 months now. We don't expect the larger publishers to follow our output, its small after all, but a quick google search would have revealed that a publication with this title was already in circulation.
Our version of "New Norwegian Poetry" from last year included poets from Tiden Publishing, Cappelen Damm Publishing, Solum/Bokvennen Publishing, Samlaget Publishing and Flamme Publishing. The editorial work behind this chapbook did not take into consideration publishers. It was solely based on the merits of the poets. Again, we emphasize that all the poets on Kolon Publishing are wonderful and important voices, but one publisher does not make for "Norwegian Poetry" new or old. It is true that Kolon, alongside with Samlaget and Oktober, are the most important publishers of poetry in Norway, if we count publications from the total output.
Beijing Trondheim does not claim any ownership to the title. After all, it is a nice nod to Donald Allen's legendary "New American Poetry" from 1960. In this way it is a natural title to mimic. We thought so as well. But let it be said, Allen did not focus on publishers, his work had geography and "schools" as its basis.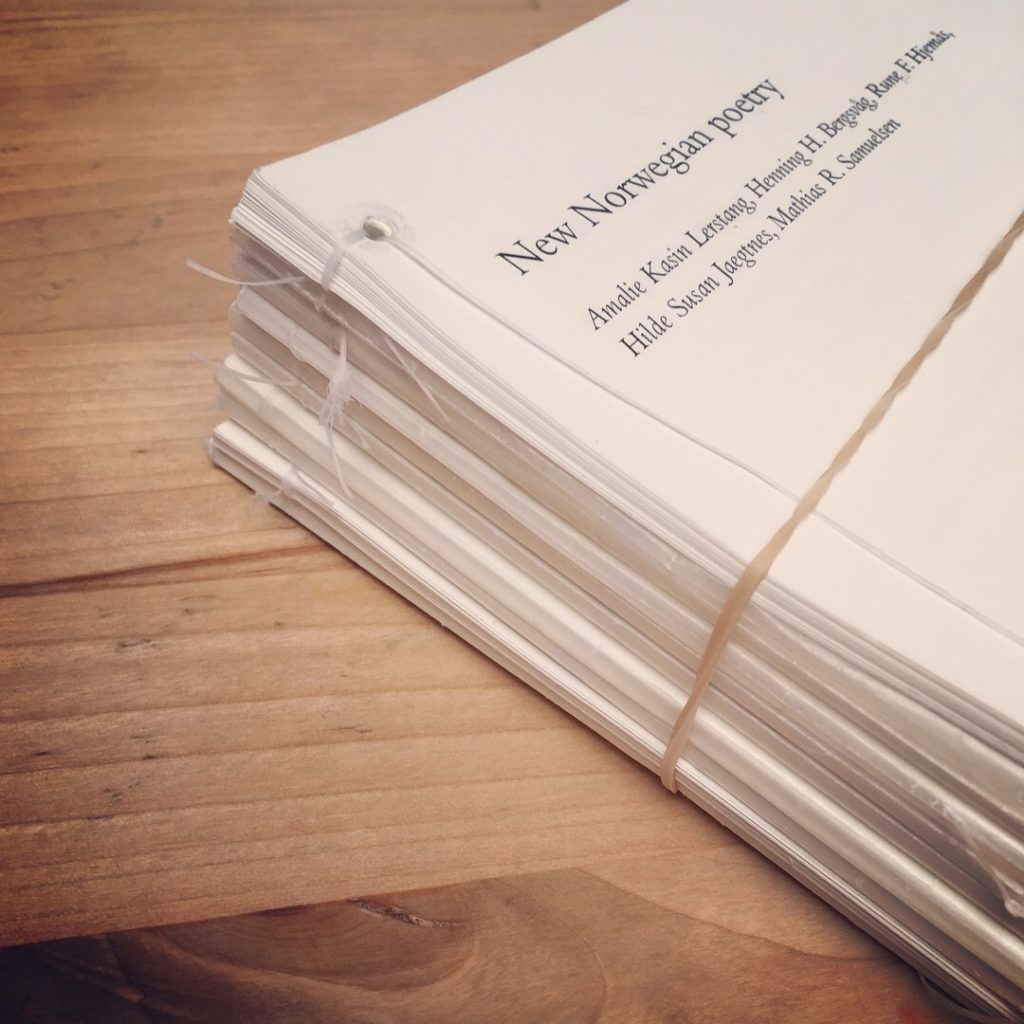 We have yet to read Kolon's anthology, and we don't know which editorial practices that has gone into the selection and the translations. This is only a public service announcement to potential readers.
We urge everyone to pick up "New Norwegian Poetry", and enjoy the fantastic works of poets from one of the foremost presses in Norway – but be mindful that this is not an objective selection, and that many other important writers are not included.
Love and poetry to all from Trondheim!
Beijing Trondheim Publishing